About Chase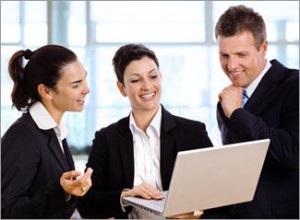 At Chase Consultants, our mission is to enhance the productivity of our corporate clients by providing the highest standard in recruiting and consulting services.
Established in 1994 and privately owned, Chase Consultants is Canada's Premier IT Sales and Marketing Search Firm.
Our staff is an experienced team of executive search professionals with diverse backgrounds in both the corporate and private sectors. Our core competencies are identifying and assessing outstanding sales and marketing professionals and recruiting them into senior roles.
With a demonstrated track record in increasing employee retention and reducing the risk of bad hires, Chase is the search company of choice among many of Canada's top information technology companies. Our clients range across industries, from the world's largest companies to medium-sized businesses and entrepreneurial start-ups. Our success is reflected in the satisfaction and continued relationships with the client companies that we serve.
Chase Consultants identifies candidates who possess the appropriate, education, experience,  business acumen, career goals and personality to make a positive contribution for the changing demands of business.
The Assignment
We identify and define a realistic candidate profile based on the position and market potential. For each assignment we assemble the best team, comprising experienced consultants and research associates, in order to bring both industry and functional expertise to the search.
The Search
Our proven approach is to develop and implement a strategy using a variety of search techniques, including our existing database, targeted research, ongoing web advertising, networking and traditional "head hunting" search methods. These efforts are supported by our access to an exclusive 100,000 candidate database, contributing to the speed, quality, and efficiency which clients expect from us.
Our Approach
Given the importance of candidate fit to the demands of the role, to the culture of the organization, and to the style of the hiring manager, we employ the following approach.
Job Profile – through either a facilitated or an on-line technique, establish a Benchmark Profile to identify the key behavioural attributes and competencies necessary for success in the role
Candidate Assessment – utilizing scientifically substantiated work style assessment tools we conduct an on-line behavioural assessment.
Candidate Interview – employing a structured situational/behavioural interviewing method, we determine the candidate's work style (i.e. behaviours, competencies, motivators, communication style, learning style etc.)
Reference Checks – utilizing both verbal feedback from ex-managers in tandem with an on-line reference survey, we validate the candidate's past performance, capabilities, attributes, competencies, etc.
Above all, our commitment to client satisfaction governs everything we do. Each step in the search process is focussed on providing our clients with the highest levels of service in the industry. Since 1994 Chase Consultants has recruited sales and marketing professionals in the field of information technology. Our expertise in these industries is unsurpassed.  Chase has delivered the "best in class" candidates on a consistent and long term basis.